Pet Stores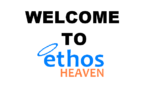 Address:
Ethosheaven
Willow House
4 Willow Tree Way
Hitchin
Herts
SG5 1GE
Short Business Description:
EthosHeaven are the preferred supplier for all Ethos Health Products for Pets. We distribute the products worldwide to many countries with prompt and efficient delivery.
Long Business Description:
Ethos Heaven health products for dogs and pets and Ethos Bright Eye Drops for Pets has a range of health benefits:
Our products are the original Ethos label which have been available for many years and are made with high grade ingredients that have been tried and tested with many satisfied customers across the world.
Cost effective because by using the drops you are removing the need for expensive vet's bills
Completely painless for your pet
Removes the need for surgery that can cause both you and your pet much stress
Contains natural ingredients that you know are going to be a boost for your pet's eyes with plenty of goodness and healing properties
Improves the vision and health of your pet on a daily basis
Provides a better quality of life for your pet